About the Book
This book covers the history of Knoxville Raceway and the Marion County Fairgrounds. From the time the track was constructed, to the growth of horse racing, to the events leading up to weekly racing and the origins of the Knoxville Nationals! Over 300 pages and a lot of photos, this book comes with hardback cover and would make a great gift for any racing enthusiast.
Cost and Shipping
Purchase your copy now for $40 and free shipping within the USA. For orders to Australia there will be a cost of approximately $25 more.
About the Author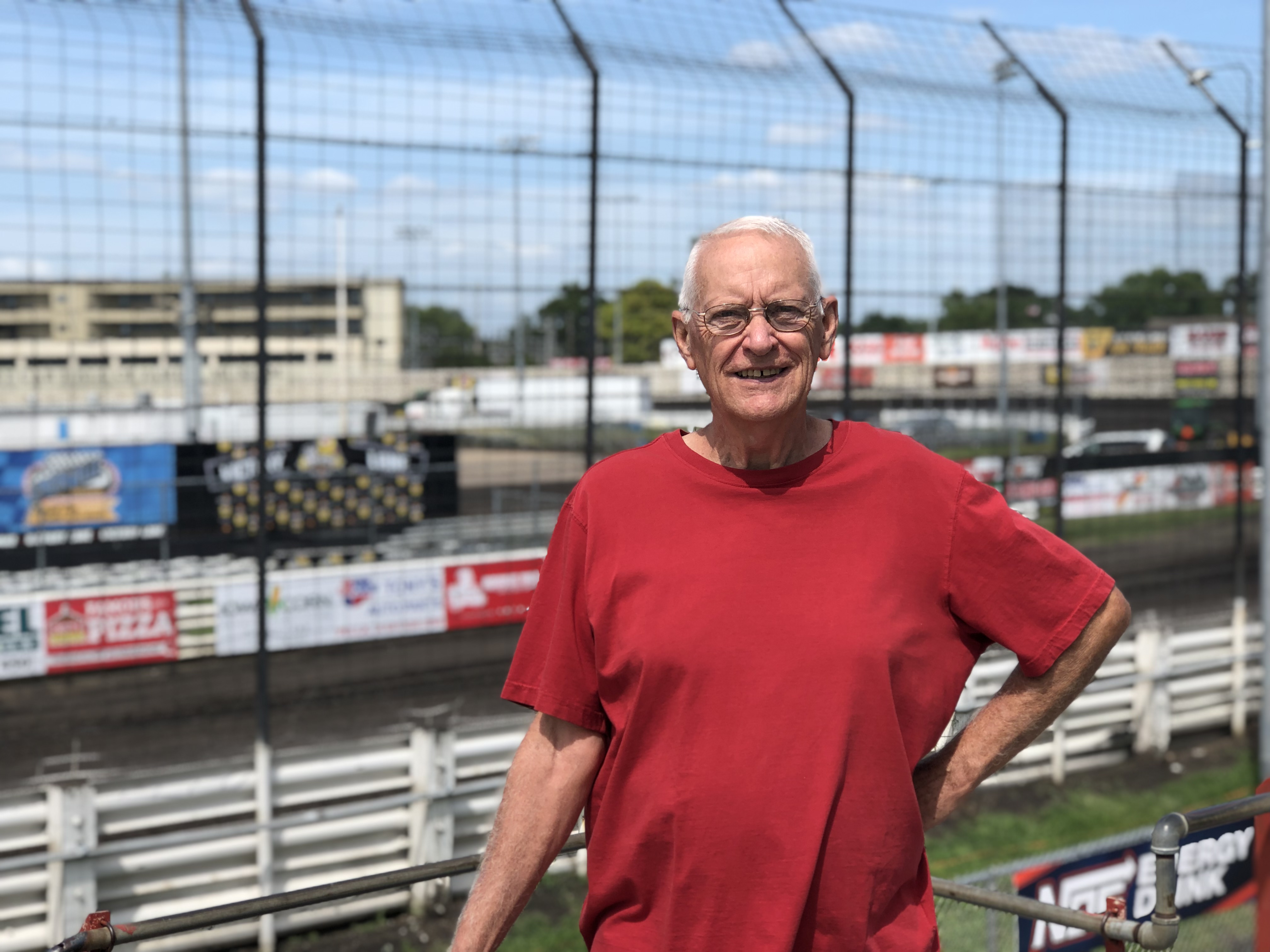 Bob Wilson
Bob Wilson is a native of Marion County and grew up at the Knoxville Raceway. A retired school teacher, he has spent his entire life recording and researching facts about racing in the area. From the basement of the Knoxville Journal-Express and Public Libraries to his office at the track, he has dedicated a large portion of his life to put out the first of three volumes to have a record of history for the place he loves. Bob Wilson has seen every Knoxville Nationals and has been the Track Historian at Knoxville Raceway for decades. Bob worked for the track from 1983-2010 writing the official press releases and race results. He was inducted into the Knoxville Raceway Hall of Fame in 2011 for his service. Bob co-wrote the book Knoxville Nationals: the First 50 Years that was published in 2013 with fellow Track Historian, Eric Arnold.
Did You Know…
The Knoxville Raceway track was originally constructed in 1878 for horse racing.
The first automobile race was held at Knoxville Raceway in 1901.
Knoxville High School played Football games where the infield is today and the track itself was used for Track Meets.
Contact Information
For questions you may contact us via email at knoxvillenationals50@gmail.com